Shot glass of tuna, cucumber and Friseline
Display all appetizers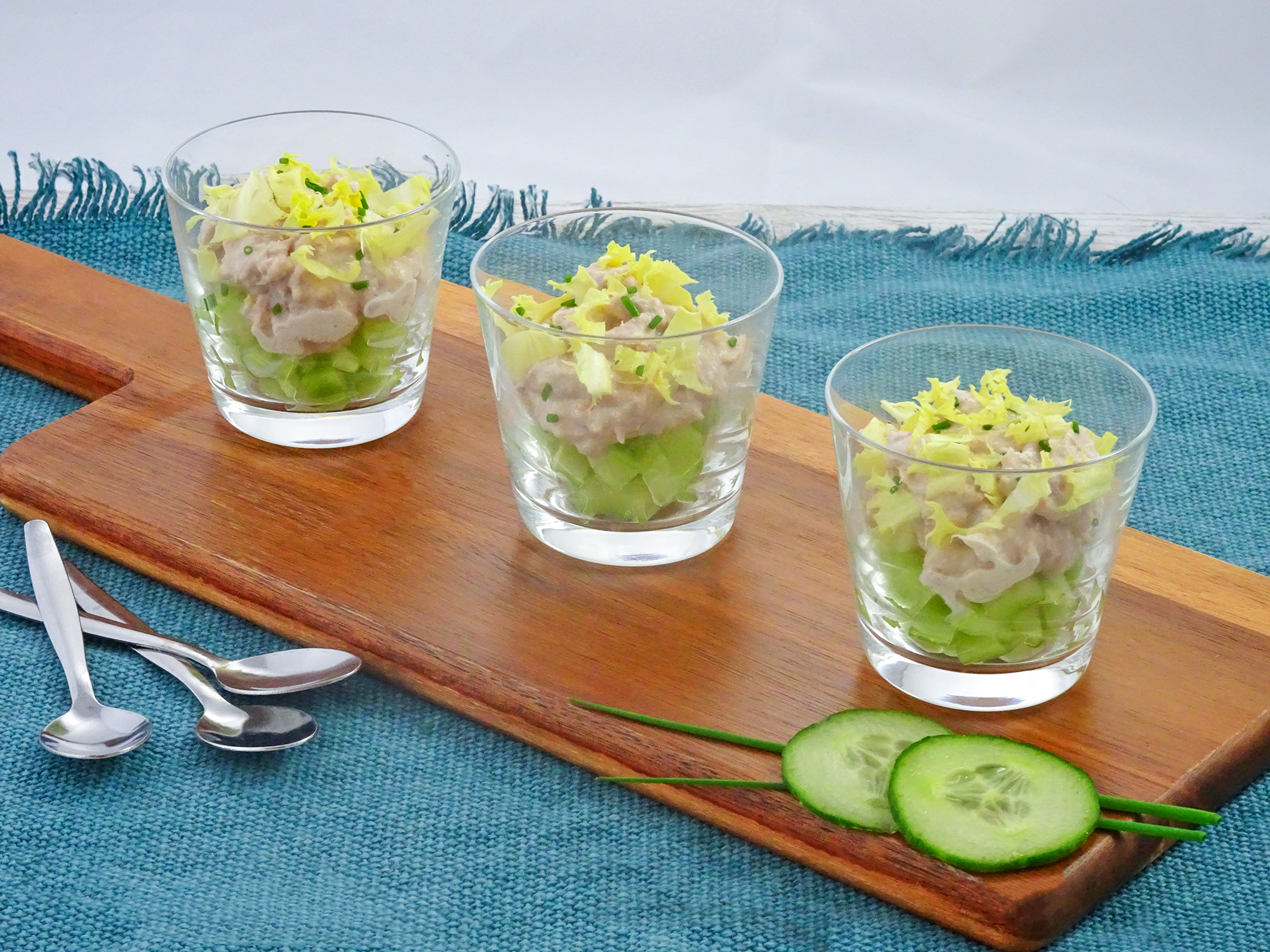 The recipe step by step
1- Drain the tuna with a fork and add the fresh cheese, salt and pepper.
2- Peel the cucumber and cut into cubes.
3- For the presentation: place the cucumber cubes at the bottom of the shot glass and then the tuna preparation.
4- Cut Friseline at 1 cm from the base then slice its leaves to deposit them over the tuna with chopped chives.
Ingredients
For 6 persons
1 Friseline
1 cucumber
1 big tuna can of 350 g
150 g of fresh cheese
Chives
Salt and pepper
You might be interested by those other recipes...