Salmon tartare and Friseline
Display all starters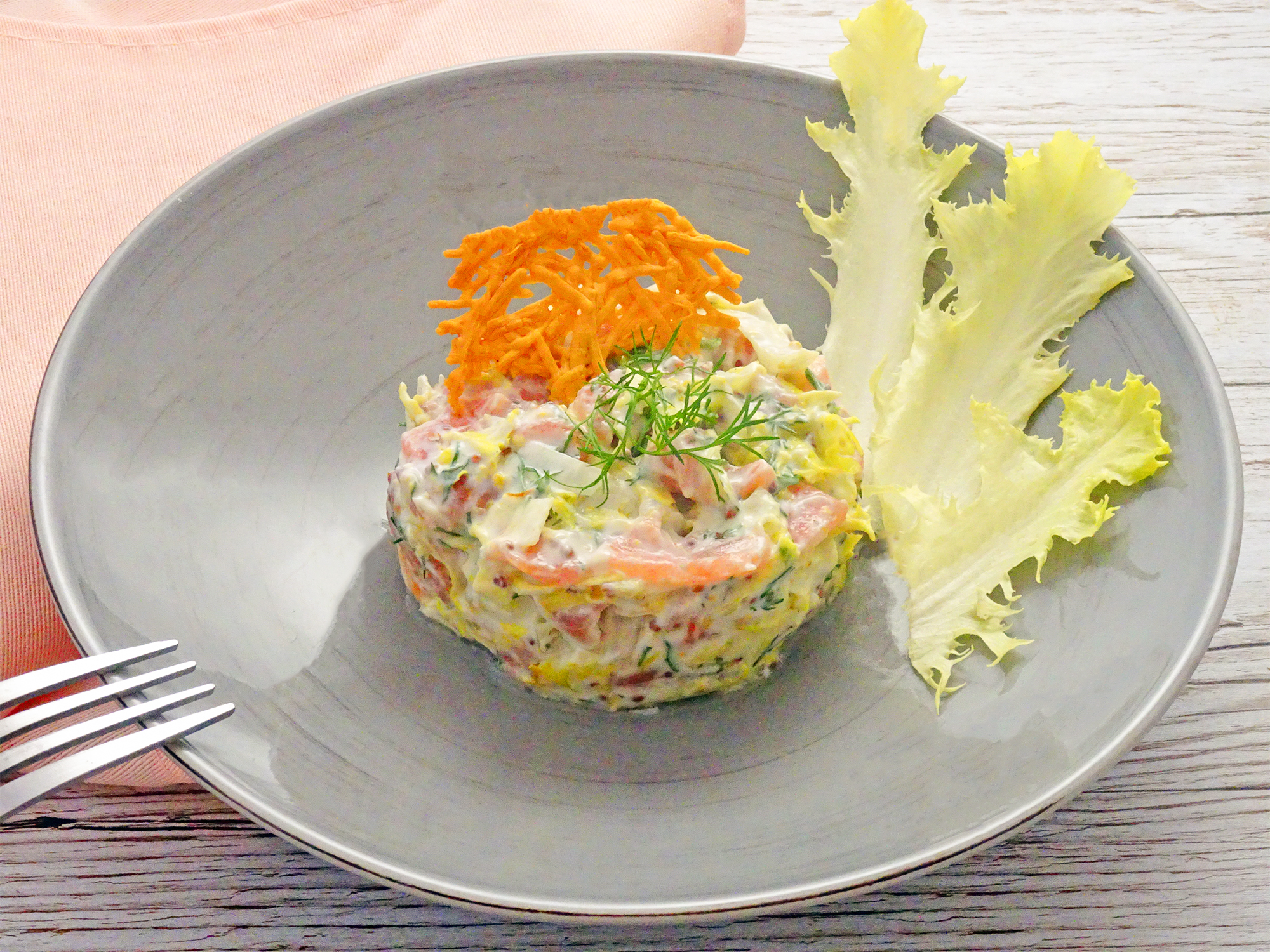 The recipe step by step
1- Slice Friseline,  salmon and dill then put them in a container.
2- Add cottage cheese, wholegrain mustard, olive oil, salt and pepper
3- Use a circle mold for the presentation.
You can add an emmental crisps for more crunchy!
Ingredients
For 2 persons
2 Friseline
150g of cottage cheese
4 slices of smoked salmon
1 teaspoon of wholegrain mustard
1 teaspoon of olive oil
Dill
Salt and pepper
You might be interested by those other recipes...

Bacon and Friseline verrine
Starters
Discover the recipe